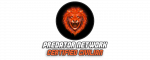 Certified Civilian Application Template Use the template below to apply for a certified civilian position. Failure to use the template below will result in the application being denied and closed.

We're looking for top tier members who are passionate about making the Predator Network a prestigious community everyone can call home.
Assist us in taking the Predator Network to the next level by providing feedback, creating a friendly environment, and increasing the roleplay within the server.

Please fill out this application to the best of your ability.

We look forward to reading your application soon.

​

Applicant Information Username

:

Steam Community Link

:

Steam ID:

Discord Username:

Age:

Timezone:

Do you have a working microphone?




Application Questions



Why would you like to be a certified civilian? Write a roleplay scenario that you would like to do on the FiveM server if you were given the Certified Civilian perks. Do you understand that when you are on the server, you are to follow all Predator Network server rules? Do you understand that failure to abide by the FiveM server rules, can lead to your civilian rank being stripped and or you being punished? Do you understand that as a certified civilian you're expected to increase the roleplay and quality of roleplay within the server? Is everything that you've stated within this application, true to the best of your knowledge?
Last edited by a moderator: